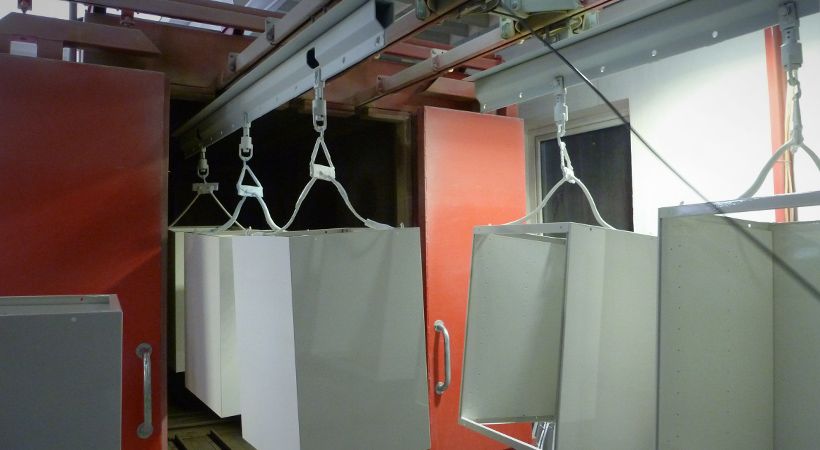 production
Popstahl is 100% pure metal. Kitchens made of Popstahl are not simply painted colourfully. The color is merged with the material and becomes one with it: a resistant, low-maintenance and durable unit.
hard as steel
In the powder coating process, the color powder is sprayed onto the metal without the use of solvents. During the subsequent heating of the workpiece to approximately 200 ° C the paint powder melts and fuses with the metal, resulting in a  smooth, robust surface.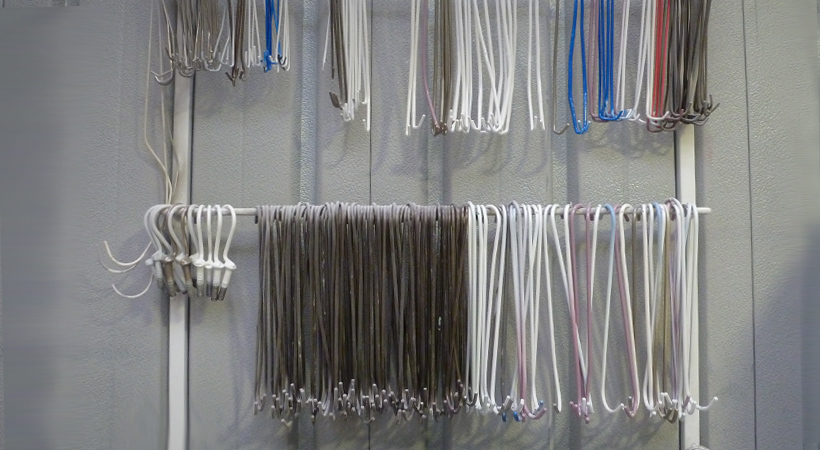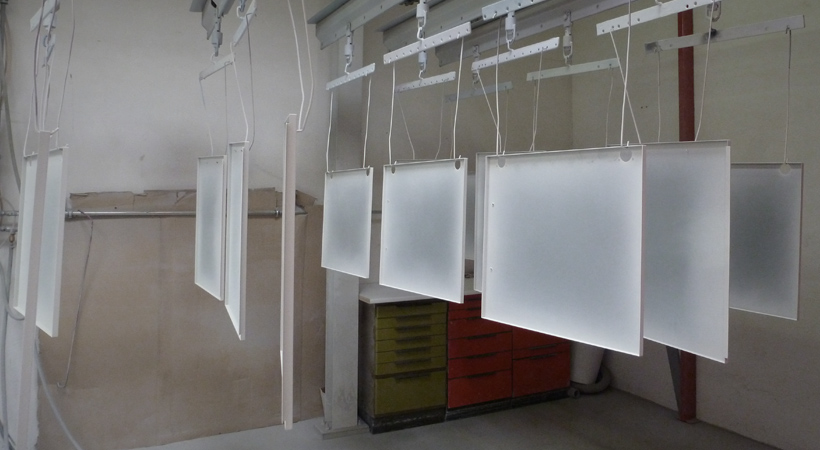 body
The body and the fronts of Popstahl kitchens are made of folded sheet steel. A special filling in the fronts produces a rich, warm sound and a pleasant feel. If you knock on Popstahl with your hand, it does not sound metallic, but of pure, solid material.
happy metal
Watch our film "Happy Metal".