kiwi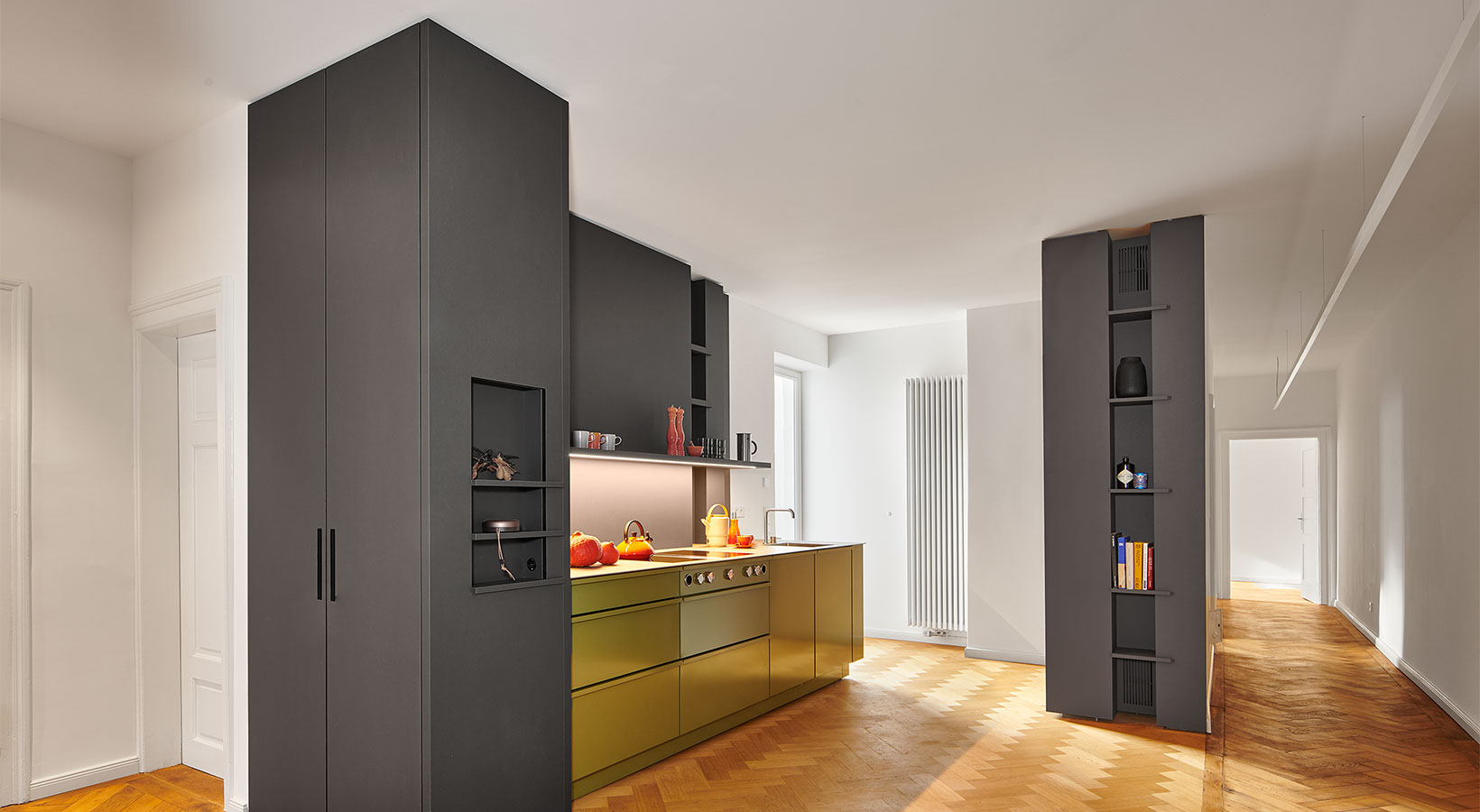 Popstahl is here combined with high cabinets of wood composite material. The working surface is higher than standard: 965 mm plus 5 mm hot-rolled stainless steel for the countertop.
BORA Professional 2.0 before an illuminated backsplash by Popstahl.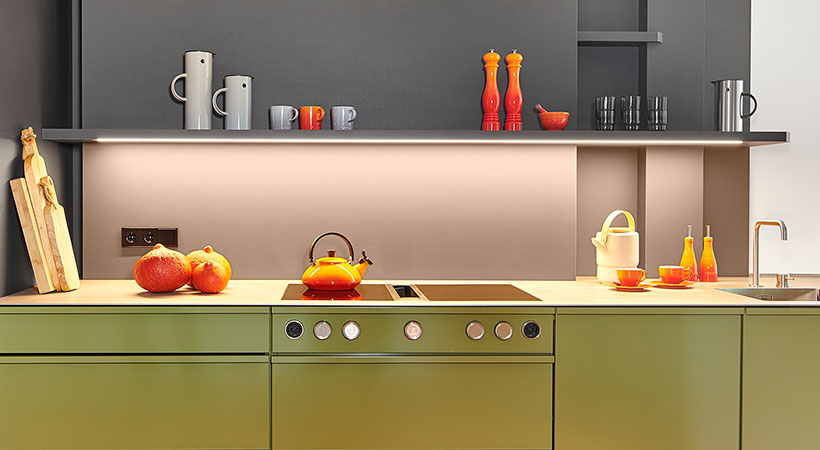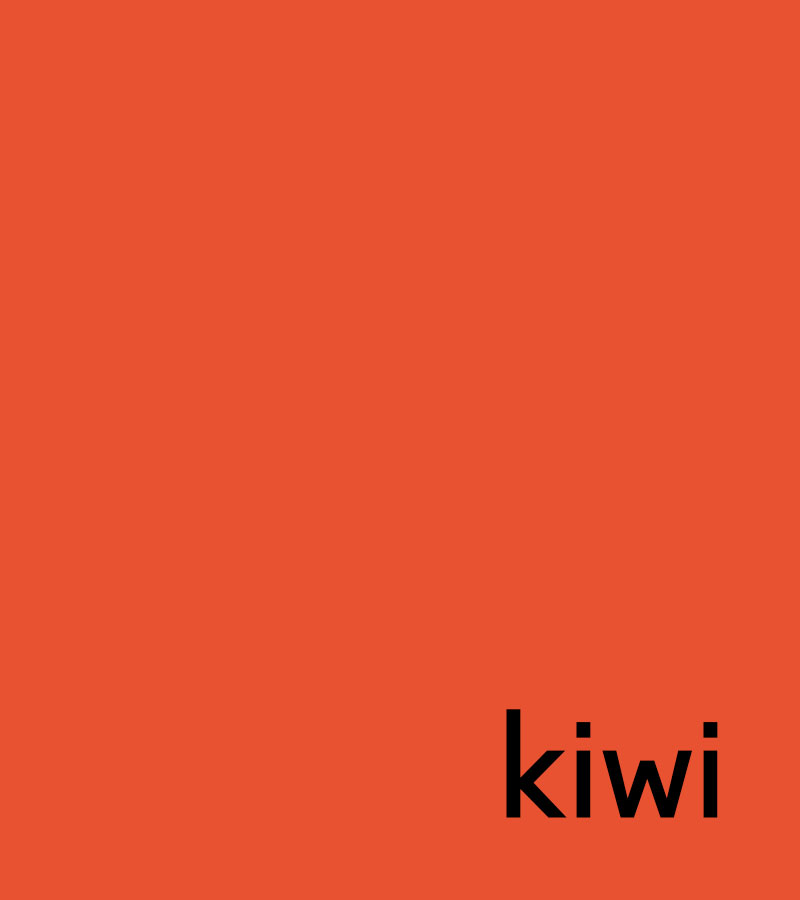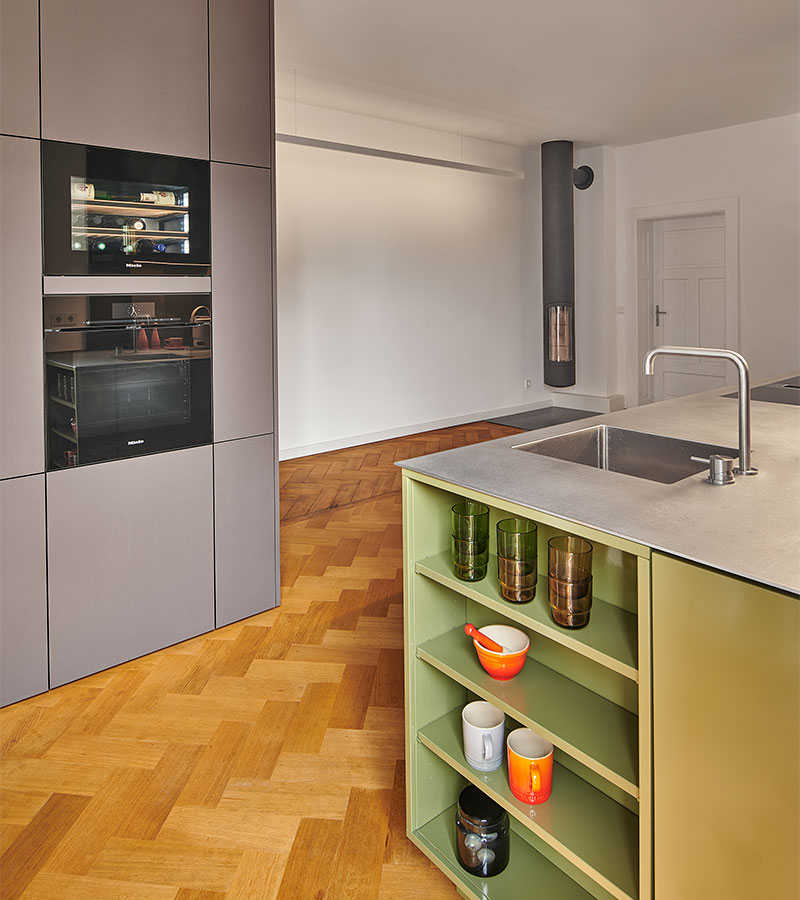 Shelfs on the side
RAL 6013 Reed green
Kitchen is two-tone: the insides of the drawers have a lighter shade.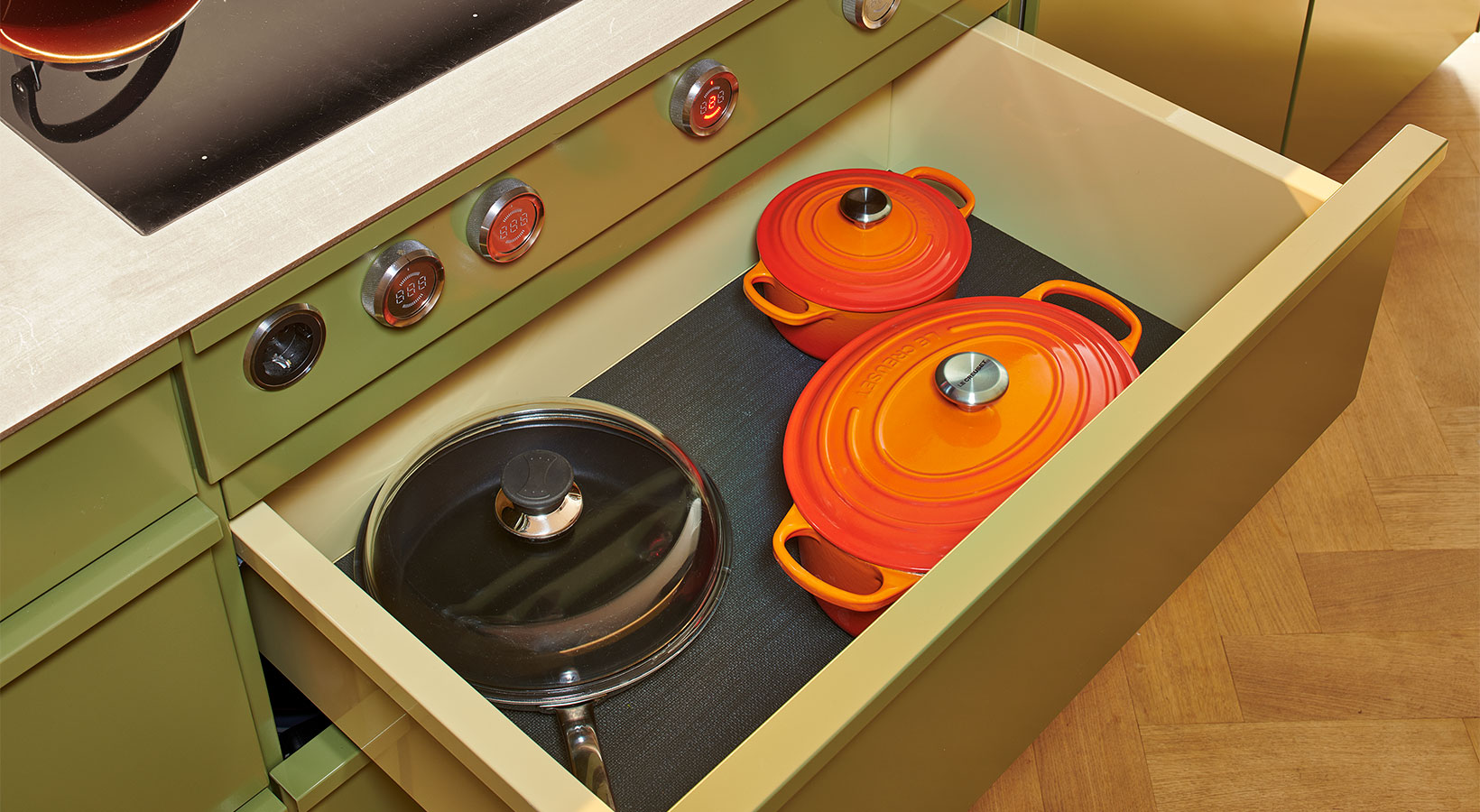 Photos: Anton Brandl
More popstahl kitchens: