pepper steel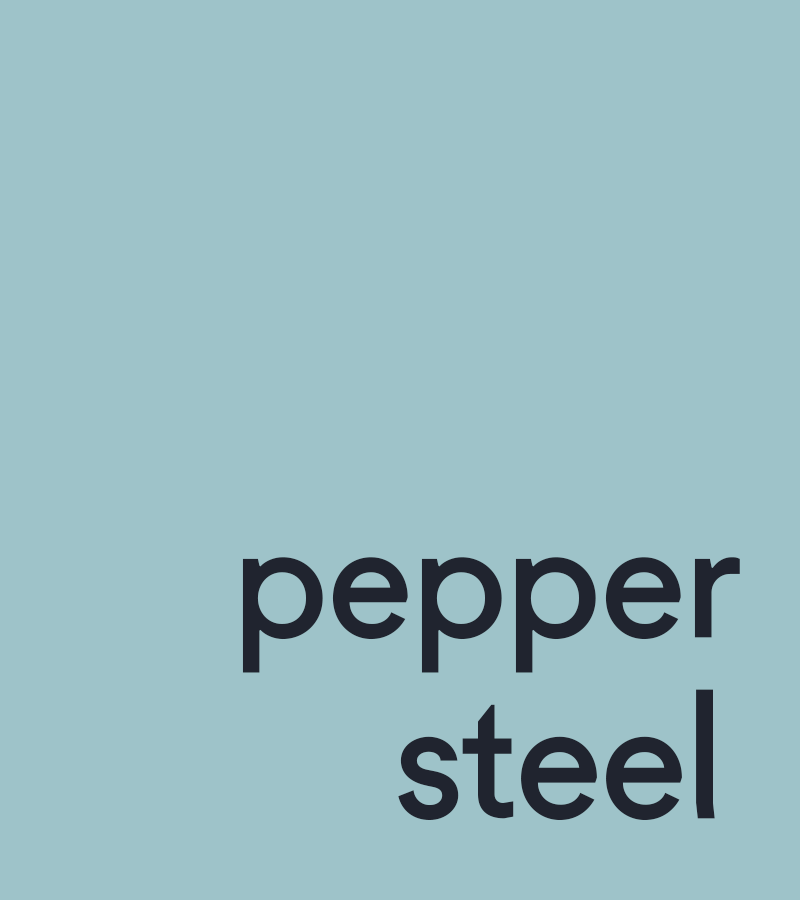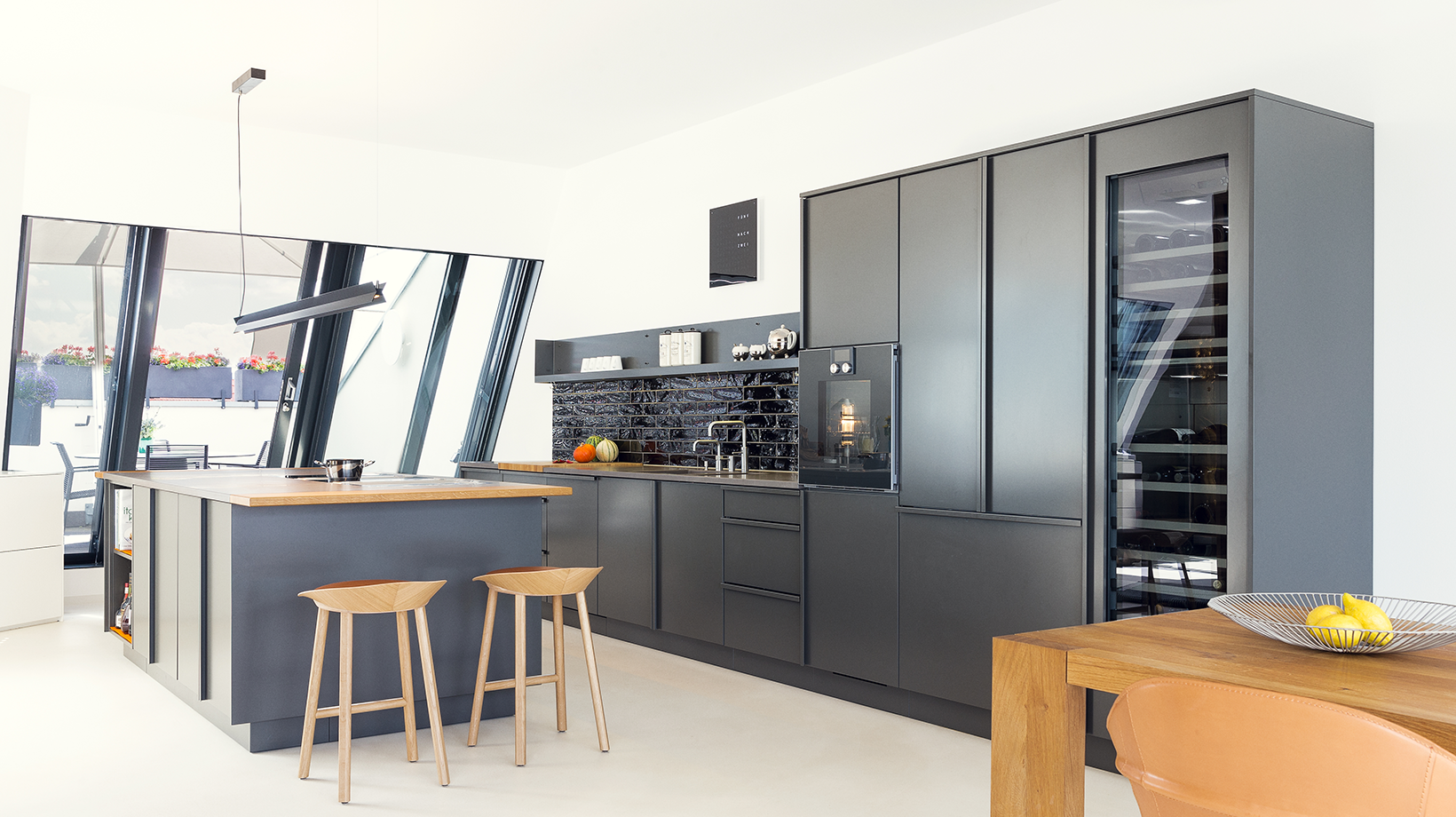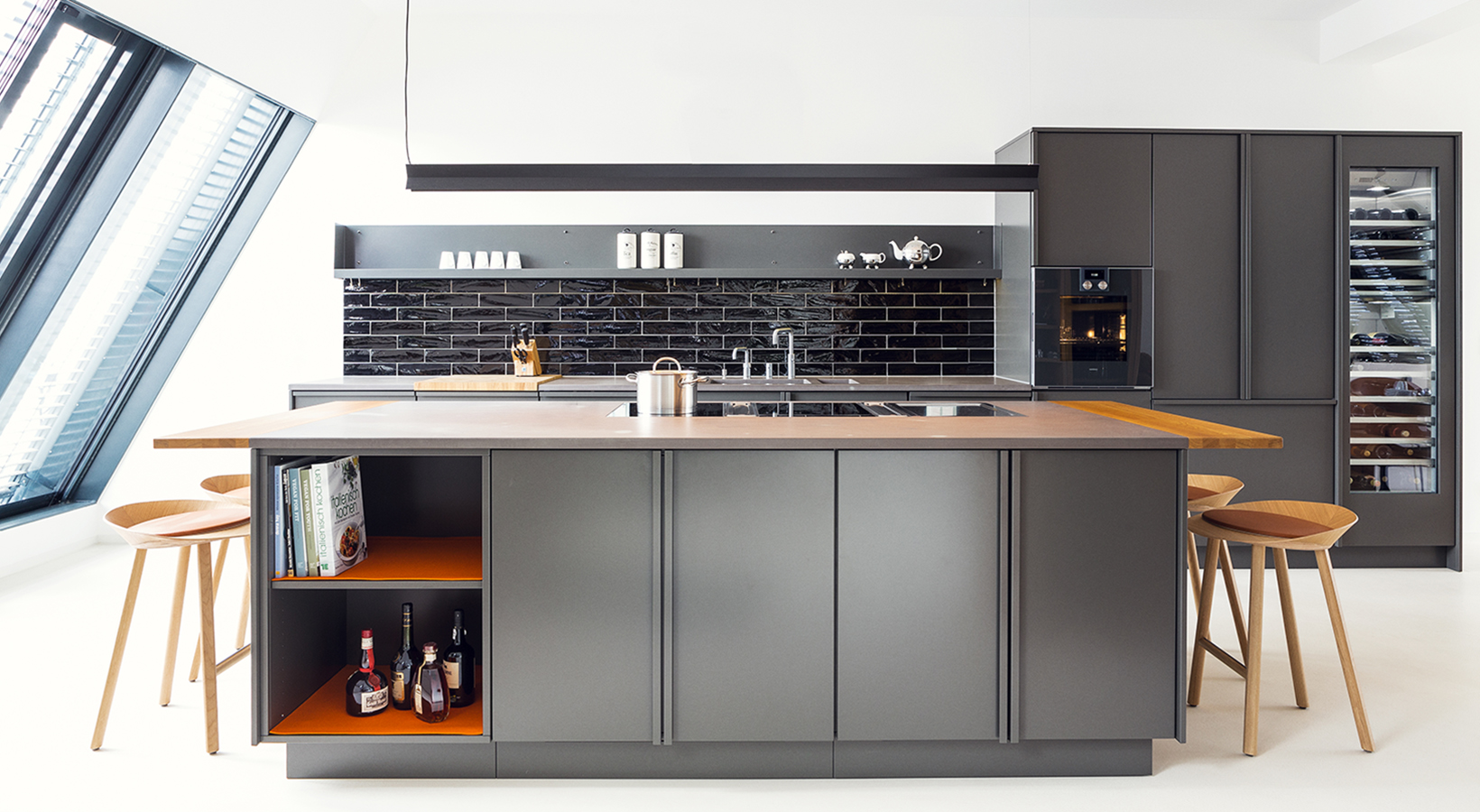 This wonderful kitchen of black-pepper Popstahl combines cooking and living in an ideal way. It consists of a central cooking island and a wall of appliances featuring an oven and refrigerators. The kitchen impresses with its well-planned design and its technical finesse.

The surface.
The work surface made of the natural stone greywacke from Bergisches Land offers plenty of room to work. The extensions to the left and right invite you to sit, eat, or simply to chat with the cook.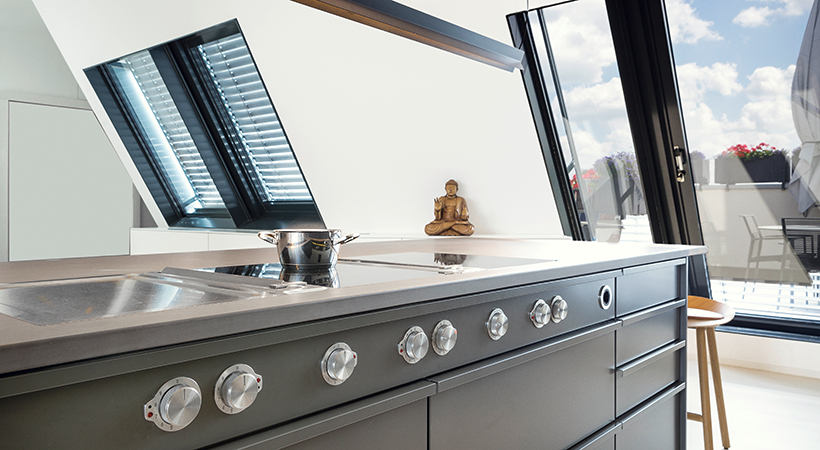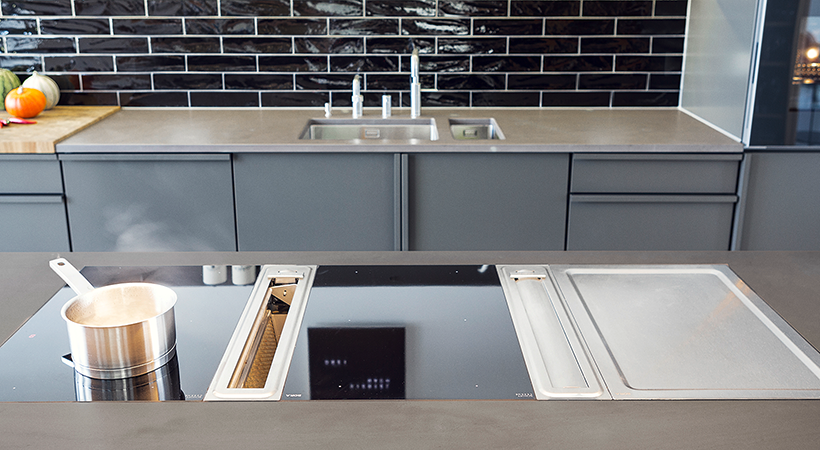 The hob.
In the kitchen island, three cooking surfaces by Bora are integrated: two with surface induction and one using Tepan. Between them, two fume extractors are inserted into the cooking surface to do away with any unpleasant smells before they can spread in the room.
The tap.
The Quooker tap replaces a water cooker: it provides boiling water for tea or a vegetable broth.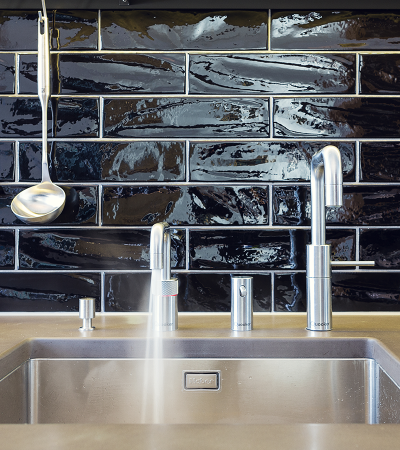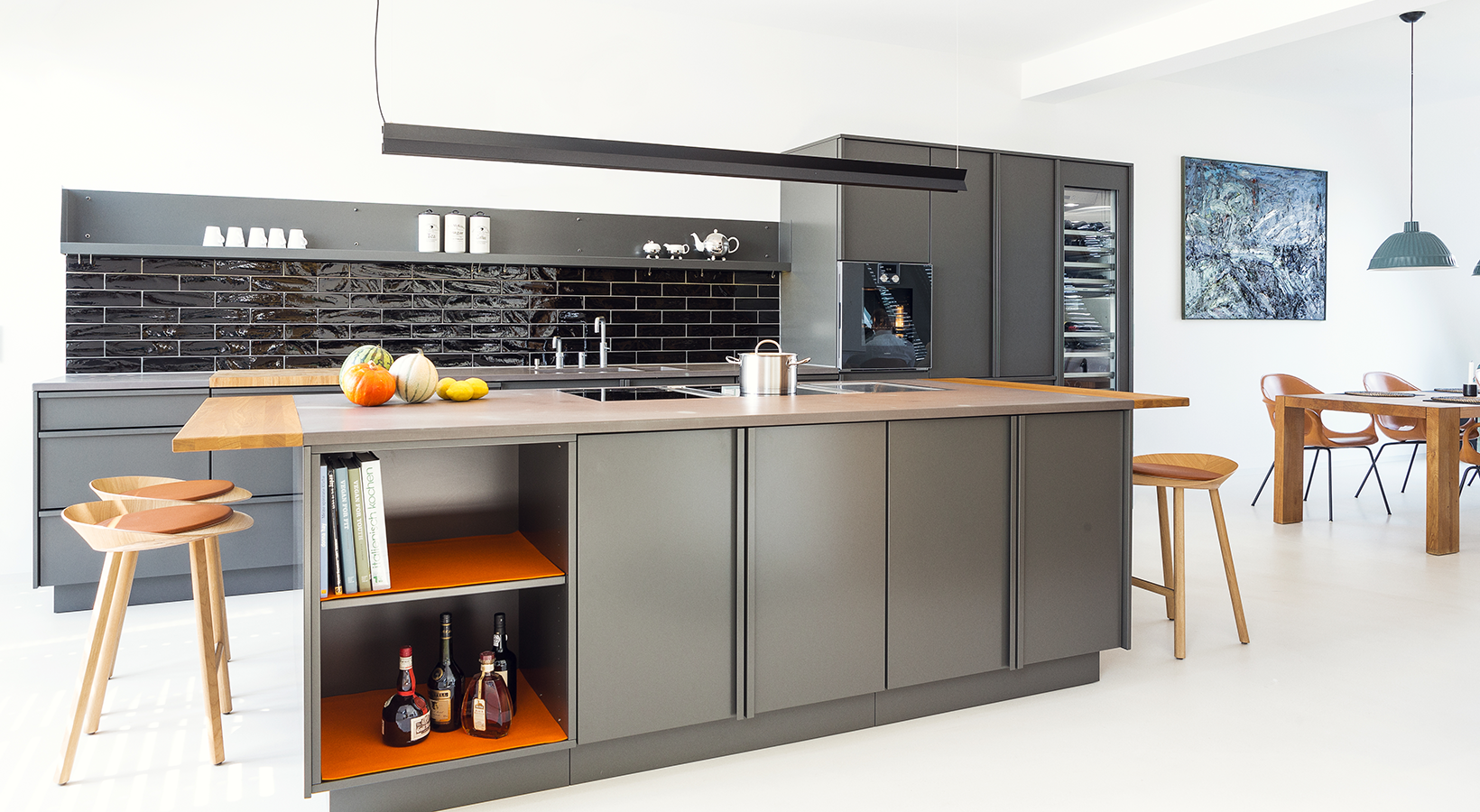 The material mix.
The combination of black-pepper Popstahl, natural stone, wood, and ceramic tiles provides a pleasant overall impression. The high-gloss black tiles on the rear wall are a special feature of this kitchen, topped by a shelf in the very same color with hidden LED lighting.
RAL 7022 Umbra grey matt
photos: Lars Pillmann
More kitchens made of Popstahl: